Pruning overgrown, dead, or diseased branches is an essential part of tree maintenance. However, many Birmingham, AL, homeowners don't know how to dispose of tree branches correctly, causing them to end up in landfills and other unsuitable areas. That's why McDaniel Tree Services created a brief guide explaining how to dispose of tree limbs without adversely affecting the environment.
McDaniel Tree Services is your reliable tree trimming company in Birmingham, AL. If you want your property to be the best it can be, schedule an appointment with our experienced arborists.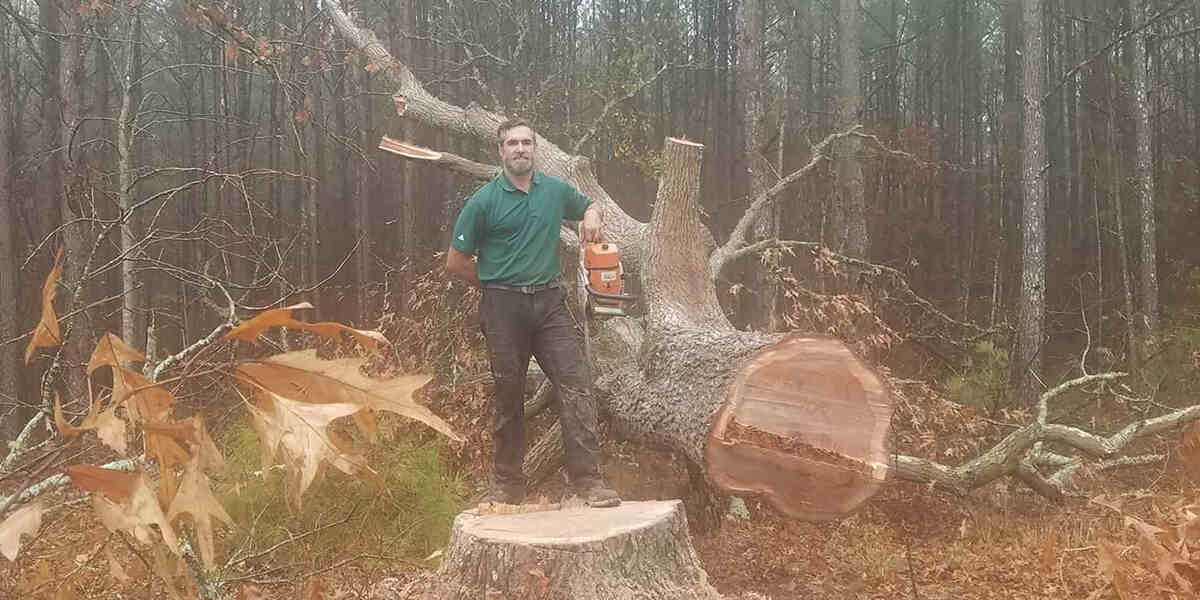 Three Ways to Dispose of Tree Branches in Birmingham, Alabama
Tree branches are one of the most common forms of yard waste. Although limbs are biodegradable, many homeowners dispose of them improperly, causing them to take up valuable space in landfills. Although some people eliminate tree limbs by burning them, setting them on fire can increase your carbon footprint while creating a safety hazard.
Fortunately, there are several ways to dispose of tree branches without adversely affecting the environment. Continue reading to learn how to dispose of tree branches correctly.
1. Chipping
Throwing tree limbs into a wood chipper is one of the best ways to eliminate branches. It chops them into tiny pieces, creating wood mulch for gardens, exterior pathways, orchards, and more. Many home improvement stores sell or rent wood chippers so they are readily available to homeowners.
2. Drop Branches Off at a Yard Waste Recycling Center
Although you shouldn't drop off tree limbs at a traditional waste management facility, you can take them to a yard waste recycling center. These centers dispose of yard waste in an eco-friendly manner and recycle them to make various products. Some recycling plants make tree debris removal easy and stress-free by picking up the branches from your home.
3. Composting
Old tree limbs make fantastic compost since they degrade over time. Compost is an exceptional soil amendment and provides essential nutrients to trees and plants. Simply cut the branches into small pieces (the smaller, the better) and place them into a compost bin.
It's important to note that limbs take an incredibly long time to decompose. You may need to wait a year or more for them to turn into compost, which may not be ideal for some homeowners. However, gardening enthusiasts often prefer this waste disposal method since they can use the compost in their garden.
Contact McDaniel Tree Services for Outstanding Professional Tree Care in Birmingham, AL
If you want to elevate your Birmingham property's appearance with exceptional tree care and arborist services, contact McDaniel Tree Services. Our team will explain how to dispose of tree branches properly while handling the process from start to finish. Whether you want to learn proper pruning techniques or need to find your local yard waste collection facility, we have you covered.
Give McDaniel Tree Services a call at (205) 308-8270 or complete our online form and see what we can do for you in Birmingham, Alabama, today!